Three artists were selected to attend a special residency at Despina, as part of the activities of the second edition of our project Art and Activism in Latin America, held in partnership with the Dutch organization Prince Clasus Fund.
This residence is in tune with the purpose of the project to promote the exchange between Latin American and Brazilian artists and activists so that new narratives – more democratic, transgressive and multicultural – are spread, amplified and heard.
About 50 professionals related to culture and activism were invited to nominate artists and activists whose practices deal with issues related to the body, the theme that guides this second edition of the project. The Selection Committee, formed by curators Bernardo José de Souza and Pablo León de la Barra and Despina artistic and project director, Consuelo Bassanesi, received more than 60 nominations and from this they selected three names: Carlos Martiel, Mariela Scafati and Cristiano Lenhardt.
During the months of August and September, the artists will take over a studio space at Despina and develop their research and projects in response to the new environment. They will also participate in a series of activities, including talks, workshops, special visits to public schools, and other activities. The residence ends with an exhibition, which will open to the public on 21 September.

About the selected artists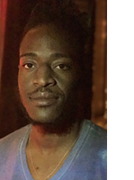 Carlos Martiel (born 1989, Havana, Cuba). He lives and works in New York and Havana. He graduated in 2009 from the National Academy of Fine Arts "San Alejandro," in Havana. Between the years 2008-2010, he studied in the Cátedra Arte de Conducta, directed by the artist Tania Bruguera. Martiel is known for his visceral political performances that offer critique on contemporary issues associated with his country of origin and abroad. His work addresses topics of injustice, repression, discrimination, censorship and immigration. Martiel uses his body as a site for discourse, reflecting on the relations of power and social context.
Martiel's works have been included in: 57th Venice Biennale, Venice, Italy; Casablanca Biennale, Casablanca, Morocco; Biennial "La Otra", Bogotá, Colombia; Liverpool Biennial, Liverpool, United Kingdom; Pontevedra Biennial, Galicia, Spain; Havana Biennial, Havana, Cuba. He has had performances at Walker Art Center, Minneapolis, USA; The Museum of Fine Arts Houston (MFAH), Houston, USA; Museo de Arte Contemporáneo del Zulia (MACZUL), Maracaibo, Venezuela; Padiglione d'Arte Contemporanea, Milan, Italy; Robert Miller Gallery, New York, USA; Nitsch Museum, Naples, Italy. He has received several awards, including the Franklin Furnace Fund in New York, USA, 2016; "CIFOS Grants & Commissions Program Award" in Miami, USA, 2014; "Arte Laguna" in Venice, Italy, 2013. His work has been exhibited at The Museum of Latin American Art (MOLAA), Long Beach, USA; Zisa Zona Arti Contemporanee (ZAC), Palermo, Italy; Patricia and Phillip Frost Art Museum, Miami, USA; Benaki Museum, Athens, Greece; National Museum of Fine Arts, Havana, Cuba; Tornielli Museum, Ameno, Italy; Estonian Museum of Art and Design,Tallinn, Estonia; Museum of Modern Art of Buenos Aires, Argentina; among others.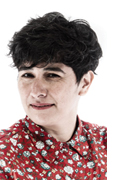 Mariela Scafati (born 1973, Olivos, Argentina) lives and works in Buenos Aires, Argentina. Studied Visual Arts at E.S.A.V. de Bahía Blanca and attended the workshops of Tulio de Sagastizábal, Pablo Suárez and Guillermo Kuitca. She is considered one of the most important Argentinian artists of her generation and her work is part of important collections, such as the permanent collection of the MALBA (Museu de Arte Latino-Americana de Buenos Aires). Since 2010, Scafati is an agent of the C.I.A – Center for Artistic Research.
In 1998, she participated in the group exhibition "Tres Paredes". In 2000, she had her first solo show "Pinturas y pared". After then, "Show Me Your Pink (2001)", at Bis Gallery, Rosario, Santa Fé; "He venido para decirte que me voy" (2001), at Belleza y Felicidad Gallery, Buenos Aires; "Pintura gustosa" (2001), at Casona de Los Olivera, Buenos Aires; "Mariam Traoré" (2004), at Belleza y Felicidad Gallery, Buenos Aires; "Scafati, un cuadro" (2005), at Belleza y Felicidad Gallery, Buenos Aires; "Sos un sueño" (2009), at Abate Gallery, Buenos Aires; "¡Teléfono! en diálogo con Lidy Prati" (2009), at CCBorges, Buenos Aires; "Windows" (2011), at Abate Gallery, Buenos Aires; "Ni verdaderas ni falsas" (2013), at Instituto de Investigaciones Gino Germani, Buenos Aires; "Pinturas donde estoy 1998-2013", at CCRecoleta, Buenos Aires;  "Las palabras vienen después" (2014) at Maria Casado Home Gallery, Buenos Aires and "Las cosas amantes" (2015), alongside Ariadna Pastorini, at Isla Flotante Gallery, Buenos Aires. Later this year, she will be presenting a single project at Art Basel, in Miami (USA).
Scafati has also participated in various collective and collaborative projects linked to screen printing, education, radio and theater. In 2002, she co-founded the T.P.S.* – "Taller Popular Serigrafía". Since 2007, she has been a member of "Serigrafistas Queer" **.  She was part of the Belleza y Felicidad team, founder of the Proyecto Secundario Liliana Maresca, at the Escuela Secundaria Nº349 Artes Visuales, Fiorito, Lomas de Zamora. She has also coordinated a serigraphy workshop for the Cooperativa y Editorial Eloísa Cartonera and participated in several interventions of the "Brigada Argentina por Dilma", with Roberto Jacoby, at the Sao Paulo Art Biennial in 2009.
Among her experiences linked to theater are the series of Kamishibai, Yotiteretú and a company of puppets with Fernanda Laguna; and her work in stage scenery for the biodramas directed by Vivi Tellas, at the Museo de la paloma y Las personas, with workers of the Theater San Martin (2014).
* The "Taller Popular Serigrafía" (TPS) operated in Buenos Aires between 2002 and 2007, founded by Scafati and other artists in one of the many popular assemblies that emerged from the December 2001 popular revolt / insurrection. From that moment, the collective intervened in the context of social movements, taking the workshop to the street and socializing the process of graphic production, stamping all kinds of clothing with images that tried to testify the political mood of each event.
** "Serigrafistas Queer" (SQ), self-perceived as a non-group, was born in 2007 and has been helding periodic meetings where slogans are discussed and screenprints and stencils are assembled for multiple prints to be used in the LGBT Pride March, held annually in different cities in Argentina. The material produced is kept and freely used again in other actions.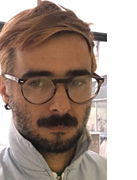 Cristiano Lenhardt (born 1975, Itaara, Rio Grande do Sul) lives and works in Recife, Pernambuco, Brazil. Graduated in Fine Arts from Santa Maria Federal University (1996-2000), he participated in the Torreão Artistic Orientation in Porto Alegre from 2001 to 2003. Among his solo exhibitions, we highlight: "O habitante do plano para fora" (2015 ) and "Litomorfose"  (2014), at Fortes D'Aloia & Gabriel Gallery, in São Paulo; "Matéria Superordiária Abundante" (2014) and "Planalto" (2013), at Amparo 60 Gallery, in Recife; Naifs Biennial of Brazil (2016); 32nd São Paulo Biennial (2016); "Cruzamentos", at Wexner Center for the Arts, Ohio / USA (2014); Rumos Visuais Itaú Cultural, São Paulo (2012); Mythologies – cite Internationale des Arts, Paris (2011).
He has received several national awards, among them: Bolsa Iberê Camargo – Artists Program Torcuato Di Tella University, Buenos Aires, 2011; "Projectile" – Prize for Contemporary Art, Funarte, Rio de Janeiro (2008); Videoart Contest Pize, Joaquim Nabuco Foundation, Recife (2007); SPA das Artes, Recife (2007 and 2004); 26th Salão de Artes Plásticas de Pernambuco (2006), among others. He also participated in artistic residencies in important spaces and institutions around the world, such as Phosphorus, in São Paulo (2013); Gasworks in London, UK (2013) and Made in Mirrors Foundation, in Guangzhou, China (2011).
Lenhardt's artistic practice functions as an illusory game between the two-dimensional plane and the three-dimensional space. From videos, performances, observations, photographs, drawings and engravings, the artist seeks in ordinary and mundane reality tools to build a work that happens by attraction and transformation of materials and symbols.
***
ART AND ACTIVISM IN LATIN AMERICA is a Despina project, with the support of the Dutch organization Prince Claus Fund. The project extends for three years (2016, 2017 and 2018). Each year, a theme will guide a series of actions, including occupations, workshops, talks, film screenings, exhibitions, public talks with important names of contemporary artistic + activist thought and a residency programme. For this second edition, the project brings the BODY as its main theme and it runs from May to October.
For more information about the project, this year's theme and the full programming, click here.
Credit of the image
Still from a performance by Cuban artist Carlos Martiel