The Program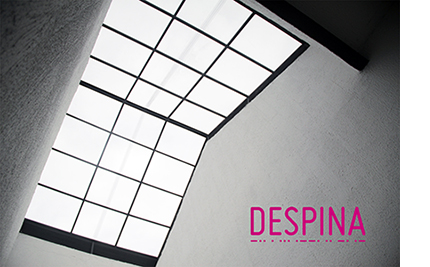 Despina Residency Programme is designed for artists and curators wishing to immerse themselves in their work and/or research. We provide them with the space to explore practices, concepts, new ideas and materials, and to develop a project while receiving feedback and support. The selected artists/curators have the chance to live and work in Rio de Janeiro and to participate in a range of activities such as talks, meetings, studio visits and exhibition tours. Participants are also encouraged to propose talks and workshops, and to learn about the socio-cultural and political scenario in Brazil.
The support, networks and creative environment offered by Despina Residency Programme encourages professional/artistic development and international contacts.
The residency includes:
• Art studio
• Accommodation in a self-contained studio flat (optional)
• One on one meetings with a curator
• Weekly follow-up meetings
• Opportunity to propose workshops and talks
• Open studio event at the end of the residency to show the works and/or processes to the public
• Special tours in museums and art studios in Rio de Janeiro
For open calls and further information, click here.